As we all know, a wise man will find the profit in everything. The development of technology, the Internet and programming have had an impact on the human ability to earn money.
Often among your friends, family and even just in social networks, we see and hear such concepts as teleworking, freelance or online job opportunities. Due to the development of SMM-management, even real companies go online.
Almost every company or businessperson has working accounts on social networks or special applications for business. But how can you not get confused in all your accounts? How do you separate your workspace from your personal space if it "conquers" your personal device or smartphone?
There is a way out! Today, we have a lot of applications that allow you to sign in to multiple accounts at the same time from one device, even if the application or service itself does not provide this. We have selected the best of them and will now consider each one separately.
Parallel Space
An Android app that lets you sign in to 2 accounts at the same time. Roughly speaking, the service "clones" the already available application, creating a copy of it.
Parallel space creates a separate "space" in your device, which is originally a blank copy of your smartphone.2 gadgets in one? Now it is possible with the help of Parallel space.
The application has several advantages and distinctive features:
1. Minimal memory costs. The application itself weighs less than 2 Mb that cannot significantly affect the memory of your device.
2. Complete privacy when necessary. For example, if you install Parallel Space for a second personal account in social networks or just don't want anyone to know about your additional services, Parallel space allows you not to display applications from the additional virtual space on your desktop. That is, a shortcut will be created only in the additional space!
In general, if you are worried about account separation in one application, you should use Parallel space boldly. Moreover, it is supported on all smartphones with Android 4.0 and higher.

back to menu ↑
Dual Space
Dual Space is another interesting application of this kind. Dual Space creates a special zone for you in your device where you can install games, business applications, and work services without intruding into your personal data.
What is the difference between Dual Space and previous and subsequent applications of this kind? And that's because this widget was the first to make its WhatsUp-compatible version! You can switch between your personal and work WhatsUp accounts quickly and easily without worrying about privacy or data mixing.
The minimalist design, small memory footprint, and ease of use are obvious advantages of the widget. Of course, the main advantage is still the Business WhatsUp plug-in, but Dual Space is not limited to it.

back to menu ↑
Dual Space Lite For iPhone
Here's the version for Apple devices. Dual Space Lite lets you duplicate your personal data – photos, videos, documents, and more.
The main advantage is that the application works with the iOS system, and the owners of Apple equipment need more space than the Android platform. Separate your personal life from the rest of your life – no less important, important aspects that play an important role in your life.
If your device is on an iOS platform, you don't have a huge choice of such applications.
At the same time, Dual Space Lite will not take up much space in your device, has a simple and concise design, is easy to use and most importantly – any technical problem is solved by the support team!
If you have problems with using the widget or notice a problem in its operation, the support operators are ready to help you at any convenient time, day or night.
Separate your work and study from your personal life without compromising your own device. You can also say that we're all cheaters – you can earn more in various games from your device, as well as accelerate your gaming progress. Why not use a little trick, right?
back to menu ↑
App Cloner 64-bit
App Cloner is a widget for duplicating your accounts, personal applications and creating a separate memory space to store your work data. This version supports installation in 64-bit mode, as you can understand even from the name.
Unfortunately, although the application supports many APKs, you may still encounter some duplication issues. For example, some games cannot be re-installed on your site even in additional space.
But the likelihood that you will face this problem is minimal – developers are constantly updating the availability of games, social networks and other applications for duplication. Also, App Cloner is able to back up, which will not allow you to lose important information and personal data.
The intuitive and concise interface is easy to understand for anyone, even for the least advanced user of the phone. Autoloading programs is one of the most enjoyable bonuses and a key advantage of App Cloner.

You can also check: 15 Best base building games for Android & iOS
back to menu ↑
Multi Accounts
If you are tired of constantly switching between accounts in the applications themselves, then Multi Accounts is right for you. The widget works correctly on any gadgets and has a simple interface.
The simplicity of the application gives a guarantee of continuous and uninterrupted operation without errors. With Multi-Accounts, you can run the same application on different accounts on your device at the same time.
Run 2 games at the same time and collect double points or accelerate your gaming experience? Easy! Multi Accounts is your assistant in this business.
It may seem that with this use, there will be a double or even triple load on the CPU, but no. Multi Accounts minimizes the use of your smartphone resources, as well as has an optimization.
If the appearance of 2 different spaces in your gadget is important to you-you can choose different themes in the application settings. The interface can be both convenient and clear, but also pleasant and beautiful.

back to menu ↑
2Accounts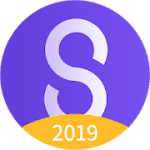 2Accounts is one of the applications that allow you to run two different versions of the same application simultaneously. The widget will be handy for those people who mainly want to double their gaming experience in different games.
What does that mean? By downloading the game once, you can install 2Accounts on your device and you can easily reinstall the app. By logging into a single Google account, you can boost your gaming skills in half the time by doubling your score or experience.
Of course, you can also use the app for social networking. But there's a catch: complete privacy is guaranteed only in the VIP version of the application.
As you can understand, the advanced version is no longer free and has no trial period. Do you want security online? You will have to pay a certain amount of money for this.
Another disadvantage of the application is that notifications may not come from the application if it is closed.
That is, in order for 2Accounts to send you notifications, you need to run the application in extra space on your smartphone and keep it minimized. Of course, 2Accounts is not the only widget with such a problem, but we had to warn you.

back to menu ↑
Dual Apps
Dual Apps, like all our top apps, allows you to re-install games and social networking apps, even though the APK is already in your smartphone's memory.
The widget will take up little space in the memory of your gadget but will expand your communication, work and gaming capabilities. The obvious advantage of Dual Apps is that once you download the APK again, the widget won't install additional and side applications beyond what you need.
This means that your device will not be filled with trash and memory will not be filled sooner than you expect.
Unlike its previous counterpart, Dual Apps allows you to either block notifications from the additional space on your smartphone or turn them on. That is, if you need notifications from social networks and media both in your workspace and in your personal space, now it's real.

back to menu ↑
GO Multiple – Parallel Account
GO Multiple is a widget for cloning applications. As a standard, you can additionally install a duplicate of the required software on your smartphone without "mixing" the versions with each other.
The design is minimalist, easy to use and… What is the catch? In the most annoying aspect – advertising. Yes, you can easily share your personal life and work with GO Multiple, and you can also double your game from one account. But if you're annoyed with ads and videos that pop up, you'll have to buy an advanced widget.
The premium version will remove dynamic ads and pop-ups, but you'll have to pay for the convenience. But GO Multiple has the option of notifying you when your apps are being updated, which is already an advantage.

back to menu ↑
Super Clone – Multiple Accounts
The widget creates a new environment on your phone, separating it from existing applications. Super Clone – one of the most popular applications of this plan, more than 1 million users have already appreciated its convenience, as well as the opportunity to share business and personal life.
Super Clone also supports almost all known and popular messengers, such as WhatsUp, Viber, and others. All data, photos, videos and other files are stored in 2 different spaces, "parts" of the phone memory. Even if you downloaded 2 photos from the same application, but in different spaces, they will still be in different folders in the memory of your smartphone.
This will allow you to finally share 2 parts of your life, that is, now you can honestly end your working day at the right time, and not to process from home with the help of your device.

back to menu ↑
Dr.Clone
Dr. Clone is an application designed not to be used for cheating in games. The minimum in design, maximum functionality. Adults will definitely appreciate Dr. Clone. The widget gives you an opportunity to share your work and private life.
By reinstalling the messenger you need to work in for a long time, you will be able to download documents from it to a separate folder, using them only if necessary. That is, flipping through the photos of your funny dog, you will not come across a photo of the contract or a table from Google.
How many files have been deleted when you cleaned up your phone by accident! Now all your work data is protected – even from you. Now you won't accidentally delete an annual report you've been working on for a month.
Another important advantage is the lack of outside advertising from third-party sponsors.

back to menu ↑
2Face
A widget that won't hit your pocket. 2Face works fine with messengers, social networks and, of course, with other APKs you need in your life.
All the memory that we use to work in 2Face, is used by it directly to save data. That is, all files used in the work can now be accessed in a separate space in the memory of your device.
If you are worried about the security and safety of your working data, you can easily put a password on additional accounts and applications.
Also, for enhanced privacy, you can put a false location. That is, when you log in to 2 of your Facebook accounts at the same time, you can define your location in 2 different places at the same time. Now, even when you're working remotely, you can feel like a spy or a secret agent.

back to menu ↑
Parallel U
Another application that clones existing applications. The widget uses a system where you can log in to one application under different accounts, and in the case of gaming applications, you can play from one account in a fast-track mode, doubling your gaming experience and impact.
The service currently supports all top-of-the-range Google Play apps. All notifications from the applications are filtered and displayed separately in each of the spaces of your smartphone, which allows the user to conveniently and quickly switch between two versions of the same application.
The design is classically minimized, nothing is unnecessary, only the functionality and the application itself, which is necessary for you.
The security of your personal data is guaranteed, and if you need to put a password or block on certain data or APK, it will not be a problem. In general, you can "split up" without any effort.

back to menu ↑
Do Multiple Space
Do Multiple Space – widget, whose functions are aimed at sharing 2 spaces in the phone and cloning applications and messengers.
As with all such APKs, you can block one of the spaces, block notifications from cloned applications or receive them on an equal basis with the original application.
Do Multiple Space will become your assistant in the gaming world – entering the game simultaneously at the same time in two spaces of the same gadget, you will be able to pass missions and perform tasks in parallel, doubling your gaming pleasure and your skills in the game.
You can also quickly switch between instant messaging at work and with friends when needed. It's worth noting that even the administrative permissions for applications are separate.
That is, the same application can have access to your camera or microphone in the first version, but the cloned version can't if you want to.
You create a second smartphone in your existing gadget, saving you attention and money.

All of the applications we have discussed are essentially the same – they clone existing widgets, messengers, social networks and games, and allow you to switch between them quickly and conveniently.
With multiple account management apps on a single device, you can share your work and personal life, optimizing your personal time and making your life easier. Now you won't get confused between multiple accounts!
You can also check: 20 Best apps to make money on Android & iOS