Are you tired to forget bill payment at a time and always pay extra money as a late payment fee? We have a decision for you. No more notes and stickers on the fridge to remind you about the payment dates. In 2019 the best way to organize your bills and finances is an app.
Bill Reminder apps allow you to easily set a reminder for the bill so you don't forget to pay it in time. You can also use them as a money tracker app to get your daily expenses on your smartphone.
In this article, we've rounded up 13 best bill reminder apps for Android and IOS that will help you not to miss a payment deadline. You can easily install any of them and use it on your smartphone. Have a look!
Check also: 11 Credit repair apps (Android & iOS)
Mint
This app is a safe place to manage all your finances easily. It is a must-have for those who want to get ahead and stay ahead.
Mint is the all-in-one spending tracker that brings together your bank accounts, bills, and credit cards, so you know where you stand.
You can track your bills right alongside your account balances.
And when it's time to pay, Mint will send reminders so you will be able to avoid late payment penalties.
Price: free
back to menu ↑
Wallet
Wallet is the perfect bill reminder app which you can take with you wherever you go cause it works offline. It's a user-friendly app that synchronizes to all your web interfaces so you can view your bills from any device.
It constantly reminds you to pay the bills so it's simply impossible for you to forget about it. From simple daily or weekly reminders to every second Friday of the month kind of reminders.
With Wallet, you will never have to go through the pain of paying a fine for your overdue bills!
Price: free
back to menu ↑
Fudget
Are you looking for a simple and convenient application to track your bills and managing expenses that's an absolute pleasure to use? Then you should definitely try the Fudget app! It is the highest-rated bill reminder that will help you to pay your bills on time.
It won't bother you with ads and excessive details about financial stuff you don't want to know about. If you are looking for a simply designed app to lay out what you need to pay, this is for you.
Price: free
back to menu ↑
Monefy
How to keep tracking your bills successfully? With Monefy it's quite simple. You just need to add a reminder for your bill payment … and nothing more. Just one click and you can forget about it- the app will remind you when the time comes.
It is easy to use, user-friendly and lite in file size so that you can easily use this app and save the battery of your smartphone.
Another undeniable profit of this app is the lack of a lot of unnecessary, as a rule, functions. To sum it up, if you need a simple and convenient bill tracking app, Monefy is a good choice.
Price: free
back to menu ↑
Easybills
Do you have a lot of bills or subscriptions that you must remember to pay for? Easybills can help you with that.
It's your personal assistant app which helps you to easily set bill payment date and get a notification for it. Easybills is simple and intuitive, so you won't get confused using it. All you need to do is add your bills, set the due date and the reminder cycle – monthly, weekly or for one time.
You will get a notification when a due date s near so that you never miss the bill payment and never pay the late payment fee. If you were looking for a personal bill helper in your pocket- you've found it.
Price: free
back to menu ↑
Pi Reminder
Pi Reminder is a task manager app for android users which helps you to easily add a future task on your device.
It is an offline app so you can freely use it with no internet. All your reminders will be automatically synced across all your devices when the internet will be available. You can also add tasks and reminders with voice commands.
It has an option to assign a task for multiple persons and mark it as complete or done when it's finished. So you can easily set a bill payment reminder for your near ones and put it on a repetitive mode – the app will make sure everything is paid on time. Just depot your bill payment date schedulers to your app and enjoy the zing of life.
Price: free
back to menu ↑
TimelyBills
Never miss bills and due dates with the TimelyBills app, which helps you pay your bills on time. TimelyBills is a money manager app which helps you to pay your bills on time and avoid having late payment fees. You can also use it to track your income expenses and save more.
Dealing with your bills is not entertainment but with this app, such work will not a routine, as the TimelyBills will automatically remind you about upcoming and overdue bills. This app even has an auto bill detection by analyzing bill notification SMS. With it in your pocket, you will easily establish control over your bills.
Price: free
back to menu ↑
Prism Bills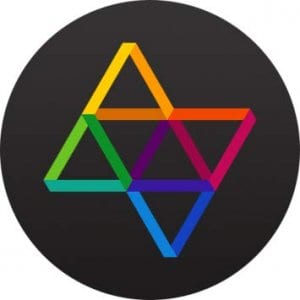 Never miss bills or pay late fees again! Prism is an easy to use app that allows you to manage your paying bills on your smartphone.
It automatically tracks your bills and sends bill pay reminders. Prism is actually everything you need in one app — it organizes all of your financial accounts together in one app so you don't waste time logging into multiple websites.
With this app, bill payment is quick, easy, and free. Just schedule your bill payment and pay it when the notification comes out — a few seconds and the job is done.
Price: free
back to menu ↑
Pocket Expense
If you are mired in the sea of bills Pocket Expense will help you to dig yourself out. It is easy to use finance software that you can carry in your pocket. Pocket Expense will make sure that you're never late for even one bill. It'll track every single bill and send alerts to remind you of which bills are close to due dates or overdue.
You can also pay your bills in this app — fully or in part. So it's time to pay your bills on time and get a clear overview of your cash flow. Stay in control and monitor your bills with the help of this budget tracker app.
If you're buried under a sea of bills, Bills Monitor helps you dig yourself out.
Price: free
back to menu ↑
Bill Watch
Bill Watch is a perfect choice if you need an app to organize your bills, track their payment status and make sure they are paid on time. It's quite similar to the other apps from the list but only available for IOS users.
It keeps your income and expense bills in one place, reminds you of paying bills. Bill watch also has a feature to provide the option to create repeating bills with or without an end date. You can also set auto bill payment from this app so that you will not pay a late fee.
Bill Watch's mission is to help you become a person free of late fees. With this app, you don't need to worry if you have bills to be paid, it helps to simplify and stress release your life.
Price: free
back to menu ↑
Money Lover
Money Lover was developed to solve your financial issues.
Paying bills shouldn't be complicated and time-consuming, so Money Lover will help you to deal with bills fast and easy. It is the simplest money-tracking app that allows you to track your bills and pay it within a few taps on the screen. With Money Lover, you can also track your debts, set up recurring bills and get notifications before the due date.
You will get a weekly and easy-to-read report about your total expense, total income, and pending bills so you will better understand where your money comes and goes.
Price: free
back to menu ↑
Spending Tracker
Are you looking for the easiest, free and user-friendly app to track your bills? Spending Tracker has all of it.
It is a good helper with no frills that couldn't be easier to use. The app won't bother you with extra functions — you will get exactly what you came for.
Spending Tracker will manage all your bills and will remind you before due dates. It has flexible time periods so you can choose to track your bills weekly, monthly or yearly. The app creates beautiful and interactive charts allow easy visualization of where your money goes. It will keep you from overdue bills and save your money.
So give it a try and have instant control over your spending!
Price: free, offers in-app purchases
back to menu ↑
Home Budget Manager
Home Budget Manager is a bill tracking app that is designed in a way to do your things in the easiest way and as quick as possible.
It helps you to track and overview your income, expense, and upcoming bills.
Home Budget Manager is a popular bill reminder app that allows you to create a reminder to pay different bills on a different date. There is also an option to edit or delete any bill reminder from your smartphone while it will be expired. The app synchronizes to Dropbox so you have access to it from various devices.
Price: free, offers in-app purchases
You can also check: 17 Money Saving Apps for Android & iOS 2018